Build your own home in Ottawa, Ontario
What you need to know
Building your own home is an exceptional experience and should be extremely rewarding. We know it can be daunting however the benefits are tremendous. Thankfully, we live in an age where access to the latest home design and decor options is easily achieved, facilitating choices, the selection of materials, and identifying the finishing touches that will truly makes this home YOUR home.
We can help make the whole process as smooth as possible by answering all of your questions, connecting you with the information you need, and helping you on the road to your completed home. We even have exceptional professionals who will find water for the well on your property.
We're also delighted to recommend an Ottawa custom home builder, EkoBuilt, which specializes in sustainable and beautiful home design and construction. EkoBuilt also offers energy efficient house plans.
Contact us to set up a meeting. We'll sit down with you to cover everything that you need to know to build your own home in Ottawa's exclusive Saddlebrooke Estates.
Looking for inspiration?
Read on for our favourite home design resources.
Design basics - PC based
House Plans - Search or browse through beautiful house plans.
Modsy - Visualize new furniture in your room before you buy.
Floor Planner - Create floor plans the easy way.
Design basics - iPhone Apps
MagicPlan (free) - Create a floorplan in just a few minutes.
I.D. Wood App ($4.99) - Get loads of wood samples right at your fingertips.
Handy Man DIY ($2.79) - A handy utilities to flesh out any project idea which has been brewing in your head.
Ottawa & Area Home Decor Shopping
Alteriors - Furniture, lighting & accessories
Tin Barn Market (Almonte)
Incredible Online Shopping
Anthropologie - A curated mix of home décor, clothing, accessories and gifts.
Design Within Reach - Shop the best in modern design.
Flor - Carpet Design Squares.
Modern Karibou - Inspired Canadian Lifestyle
Spoonflower - Custom fabric, wallpaper and more.
Get your fill of ideas and inspiration from these great home decor resources.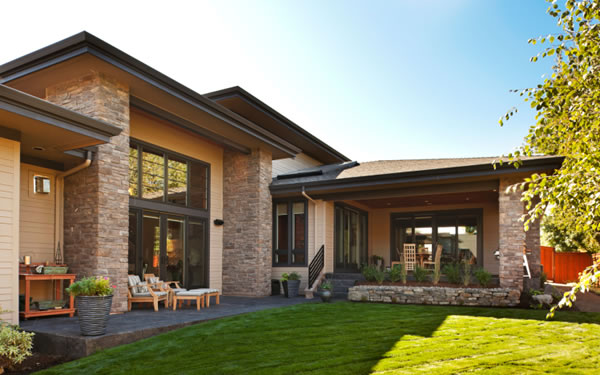 Home design news feeds
Houzz - The new way to design your home.
4 Gardens With Creative Outdoor Room Dividers (11 photos)
Southern Living - Home and garden news feed.
30 Colorful Spring Container Gardens
Apartment Therapy - Saving the world one room at a time
Before and After: A Tiny Blah Beige Studio Goes Tropic-Glam for $1500
Arch Daily - The world's most visited architecture website.
Dentist Clinic SG / ATELIER GIAVENALE
Contemporist - Contemporary architecture, design, art and travel.
A Raised Lounge Area With A Small Pool Was Designed For This Backyard