Build your own home in Ottawa, Ontario
What you need to know
Building your own home is an exceptional experience and should be extremely rewarding. We know it can be daunting however the benefits are tremendous.
We can help make the whole process as smooth as possible by answering all of your questions, connecting you with the information you need, and helping you on the road to your completed home. We even have exceptional professionals who will find water for the well on your property.
What you need to know
The Saddlebrooke Estates is a planned subdivision which means that development fees have already been taken care of and Hydro is ready at each property line for connection.
Once you selected the lot of your choice, we will take care of all of the paperwork and minimize all title transfer details.
There are absolutely no restrictions on timeline as to when you need to start your home's construction. You may take your time once you've purchased, to work with your architect or builder, to dream and plan for your perfect, custom home.
Frequently asked questions
WALKTHROUGHS: No appointment is required to simply drive / walk through the estates, but we naturally ask that you respect current residents. Krista Aselford of Burnford Realty would be more than happy to meet with you on site. Request an appointment using our contact form.
WELL & SEPTIC: Purchaser's cost, with the well done in advance of title transfer which guarantees quality, and then septic installation is completed at the build stage.
UTILITIES: Bell, Hydro
BUILD TIMELINE: We have no rules on when property owners must build.
FEES/AGENT: Home owners can choose to use an agent, but fees are not included in lot pricing (which is based on direct sales). Burnford Realty would put together the offer for you if you act without an agent.
CLOSING TIME: Three (3) months is typical.
Contact us to set up a meeting. We'll sit down with you to cover everything that you need to know to build your own home in Ottawa's exclusive Saddlebrooke Estates.
Looking for inspiration?
Read on for our favourite home design resources.
Design basics - PC based
House Plans - Search or browse through beautiful house plans.
Drummond House Plans – Search or brows through home plans.
Modsy - Visualize new furniture in your room before you buy.
Floor Planner - Create floor plans the easy way.
Design basics - iPhone and Android Apps
Hutch (FREE) - a virtual dressing room for your home's spaces
I.D. Wood App ($4.99) - Get loads of wood samples right at your fingertips.
iHandy Carpenter - Level, plumb bob, and ruler
MagicPlan (free) - Create a floorplan in just a few minutes.
Photo Measures ($6.99) - Take a picture and add measurements right on the photo.
Ottawa & Area Home Decor Shopping
Alteriors - Furniture, lighting & accessories
Tin Barn Market (Almonte)
Incredible Online Shopping
Anthropologie - A curated mix of home décor, clothing, accessories and gifts.
Design Within Reach - Shop the best in modern design.
Flor - Carpet Design Squares.
Minted - Limited edition wall art.
Modern Karibou - Inspired Canadian Lifestyle
Spoonflower - Custom fabric, wallpaper and more.
Get your fill of ideas and inspiration from these great home decor resources.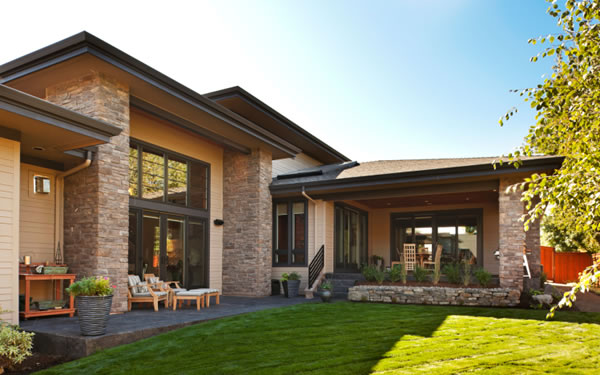 Home design news feeds
Houzz - The new way to design your home.
Bathroom of the Week: Timeless Style With an Improved Layout (7 photos)
Apartment Therapy - Saving the world one room at a time
A UK Renter Added Tons of Bold Color and Print to Her 500-Square-Foot Space
Arch Daily - The world's most visited architecture website.
BIG Unveils Design of Urban Fashion Village in Portugal
Contemporist - Contemporary architecture, design, art and travel.
Before + After – A Kitchen Remodel Opens Up For Views Of The Pool